Background and History
G.A.T.E., Inc. has been focusing on the headsets market since 2003. It first came to our attention that the usage and application of headsets were exceptionally low in Japan. One reason was that, unlike other developed countries, the management in many Japanese companies did not realize a hands-free environment could be positively related to work efficiency and productivity. The other reason was that general public did not know how a headset could prevent work-related neck and spinal pains. As one of the large distributors of computer peripherals and advanced electrical products, we felt an urge to make known of this essential business tool to Japanese people and market.

Over the past years, IT environment changed dramatically and headsets became to serve a more important role besides its ergonomics advantages and health benefits. Being used with a traditional telephone to PC and mobile communications and gaming, headsets have become part of today's communications.

We are proud to say that G.A.T.E., Inc. has grown together with the headset industry in Japan and has become a successful expert in this area attributing to our management's vision and passion.
Mission
Combining our expertise in information technology, technical know-how of headsets and enthusiasm for catering to customers special needs, we at G.A.T.E., Inc. identify ourselves as a "Headset Total Solution Provider." A special team, with Japanese and English bilingual sales staff and engineers, carrying a wide range of products from all major brands in the world is always ready to propose the best plan for each individual customer and company.

Do not worry that your company has complicated telephone systems or intricate networking or a limited budget. G.A.T.E., Inc. is the ONLY provider who is able to find out the most effective, efficient, and cost-saving headset solution for you!
Why Using a Headset
Wearing a headset is not only comfortable and convenient, it is good for your posture and, more importantly, good for your health.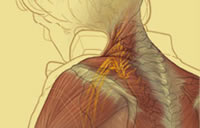 In the office, workers often cradle a handset between ear and shoulder to free their hands for other tasks. It is a major source of back, neck pains, and headaches as it puts the muscles under unnatural strain and stress. Often called 'phone neck', it is a common complaint among telephone and mobile phone users. American Physical Therapy Association says that wearing a headset, rather than using a regular telephone handset, can help alleviate these problems.

In another study, researchers concluded that using a proper headset substantially improved productivity while reducing phone-related employee downtime and physical discomfort.

Why use a headset with a mobile phone? In a car, it's much safer to talk with a headset than to hold a mobile phone in one hand while you try to steer, shift, turn on the wipers and lower the radio with the other hand. Also, although there is no conclusive evidence about radiation danger from mobile phones, if you're concerned, a headset will help keep your head away from the radio transmitter.
Specialized Headset Sites
Gate have open specialized headset web sites of each our manufacturers.

- Plantronics Products Sites - MyHeadset.jp (Japanese Only)
- Plantronics Online Store - MyHeadset.jp : STORE (Japanese Only)

Headsets Manufacturers
Plantronics - Plantronics Japan Authorized Distributor
Contact Us
G.A.T.E, Inc.
Communication Products Dept.

Uchikanda-Chuo Bldg. 8th Fl., 1-18-13 Uchikanda, Chiyoda-ku, Tokyo
101-0047
Tel +81-3-5280-5287 (for international calls)
Tel 03-5280-5287 (for domestic calls)
Services in English are available.